Vineyards
Magda Pedrini Estate extends over twelve hectares, all cultivated in Cortese grape variety. The production system is being converted into organic as of August 2017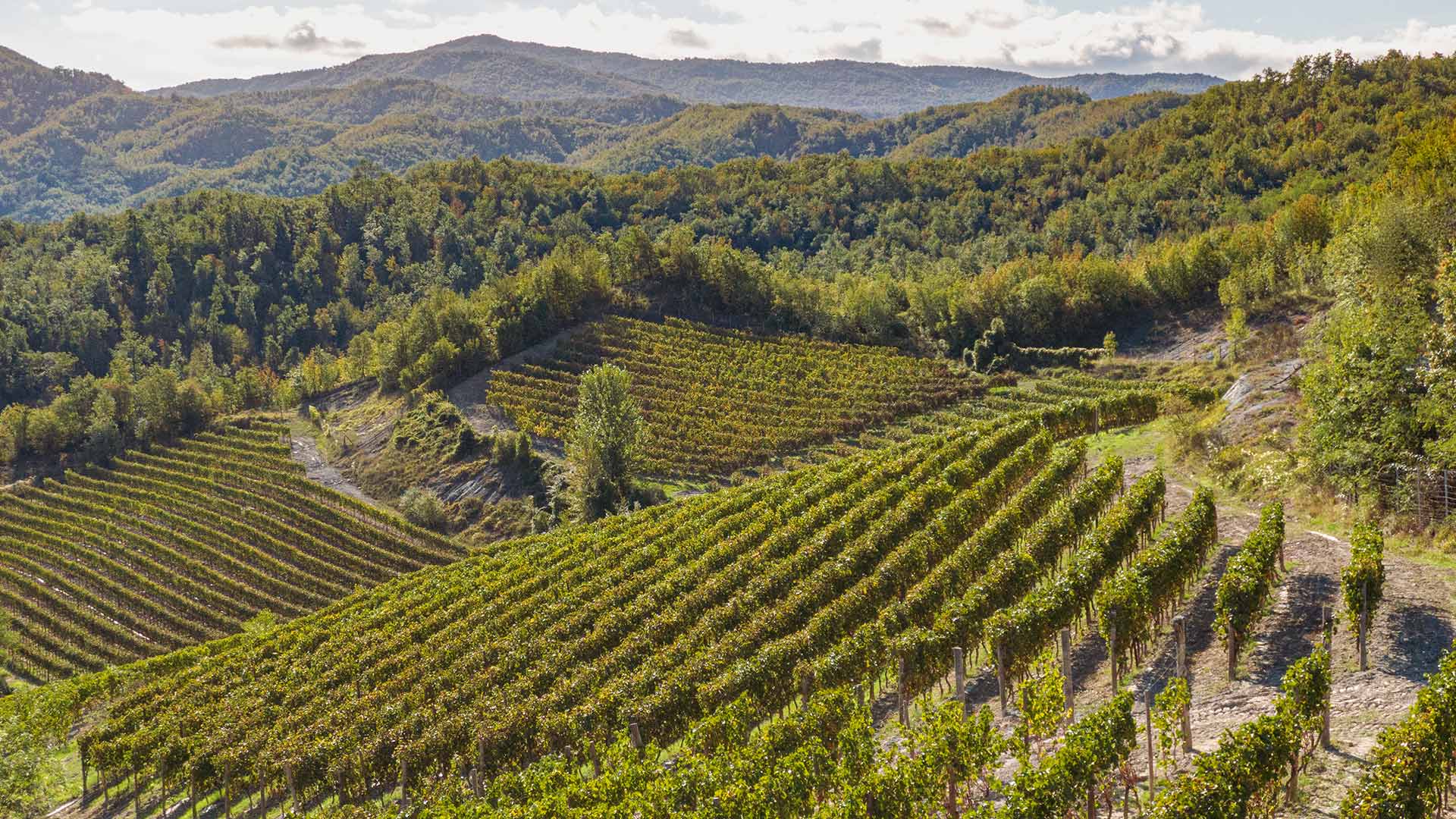 Origins
Tenuta Ca 'da Meo, when Magda Pedrini fell in love with it 2006, was in a state of abandon and neglect. With love and devouted commitment, the property has given dignity and value to its vineyards committed to the Cortese grape.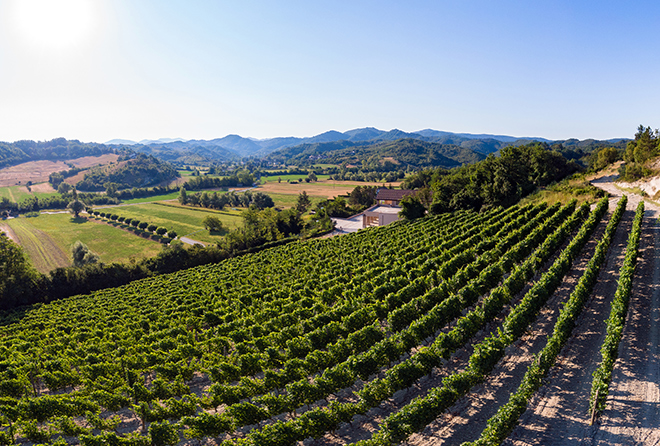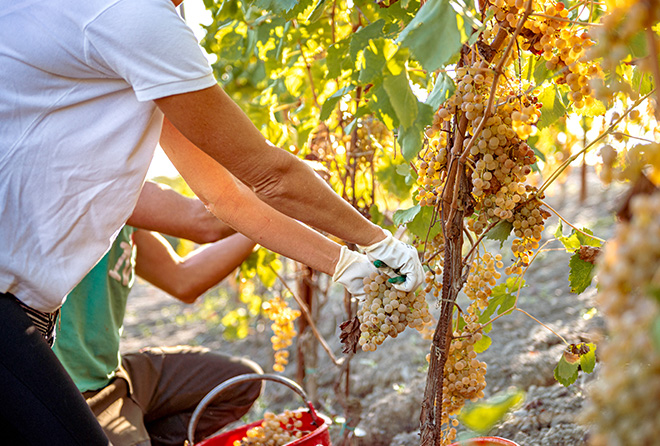 Maintenance and upgrades
The first and fundamental work focused on the recovery of land, crushing and working the rock layer in order to recover the historic vineyards and plant new vineyards on this particular terrain which gives the Gavi wine fragrant floral, fruity and mineral notes.
The Cortese vine
MORPHOLOGICAL NATURE
Sprout:: cottony apex, of greenish white color with hardly tinged with pink edges. Greenish-white apex leaves (1 to 3) with pinkish shades at the edges, cottony underneath. Basal leaves (4-5) of greenish white color, downy underneath, often with a tooth in the petiole sinus.
Adult leaf: medium or medium-large size, cuneiform or pentagonal, three-lobed or five-lobed depending on the clones; otherwise petiolar U + V or V narrow, often with tooth; lyre upper lateral sinuses (often with a dentine) or, in clones with less engraved leaves, of a V-shaped; U lateral inferior breasts more or less deep or of a V. The dark green flap has sticky surface, neatly cupped profile and slightly twisted lobes. Medium irregular pronounced teeth, with straight margins. The lower page has an arachnoid tomentosity on the flap and a slight bristle at the level of the main veins.
Bunch at maturity: medium or medium-small size depending on the clones, cylindrical or pyramidal, with one or two short wings, short, compact; short stalk, green.
Berry: medium-small (1.6 g), short ellipsoidal (d.e./d.l.= 0.93); peel very pruinose, greenish yellow, with a gray-golden hue when exposed to the sun.
PHENOLOGY
Germination: Medium age (second decade of April).
Flowering: Medium age (between the first and second decade of June).
Veraison: Medium age (second decade of August).
Grape ripening: Medium age (by the end of September).
CULTURAL AND OENOLOGICAL ATTITUDES
Vigor: high, the shoots develop rapidly and sometimes they present fragile; the vegetation is luxuriant.
Fertility and production: high and constant; basal gems are productive as well as the females.
Multiplication behavior: ood with most rootstocks; moderately vigorous ones are advisable.
Susceptibility to adversity and plant diseases: generally not very tolerant towards the oidium both on the bunch and on the branch; the delicate peel of the berry makes it susceptible to easily suffer mechanical damage or due to the attack of pests.